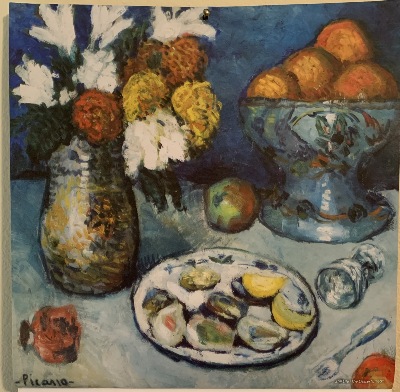 This painting by Picasso is "Still Life (The Dessert)"

It appears to show a plate of oysters on the half shell, with a lemon to squeeze on them, but they are all eaten. There is also a fork, a wine glass knocked over, a bowl of fruit, and maybe a flower that has fallen from the vase. Nothing was cleaned up after this feast, so where did he go?

Maybe to the bedroom, as we all know the reputation of oysters for enhancing the male sexual performance, so what could be the "dessert" following this banquet?

Perhaps something was deflowered?